Road Tests
Our driving school is approved by the Texas Department of Public Safety to offer third-party road skills tests.
The DPS Road Skills Test will be conducted by a state-certified examiner at A+ Driving Academy. The test will take approximately 15 minutes to complete (30 minutes of test and paperwork). To obtain your actual driver's license card, you will still have to appear in person at a Department of Public Safety Office location.
Designated by DPS to administer the skills test (road test)
Register and receive a welcome letter and road test review Make an appointment (the test is min. 10 minutes and max. 20 min) Evening, Saturday and Sunday are available
On appointment day test in one of our vehicles Up to three tries on separate days if the driver doesn't pass.
Upon successfully passing the road test take all paperwork to DPS appointment for the license.
All drives are completed in our state-approved vehicles with instructor brakes.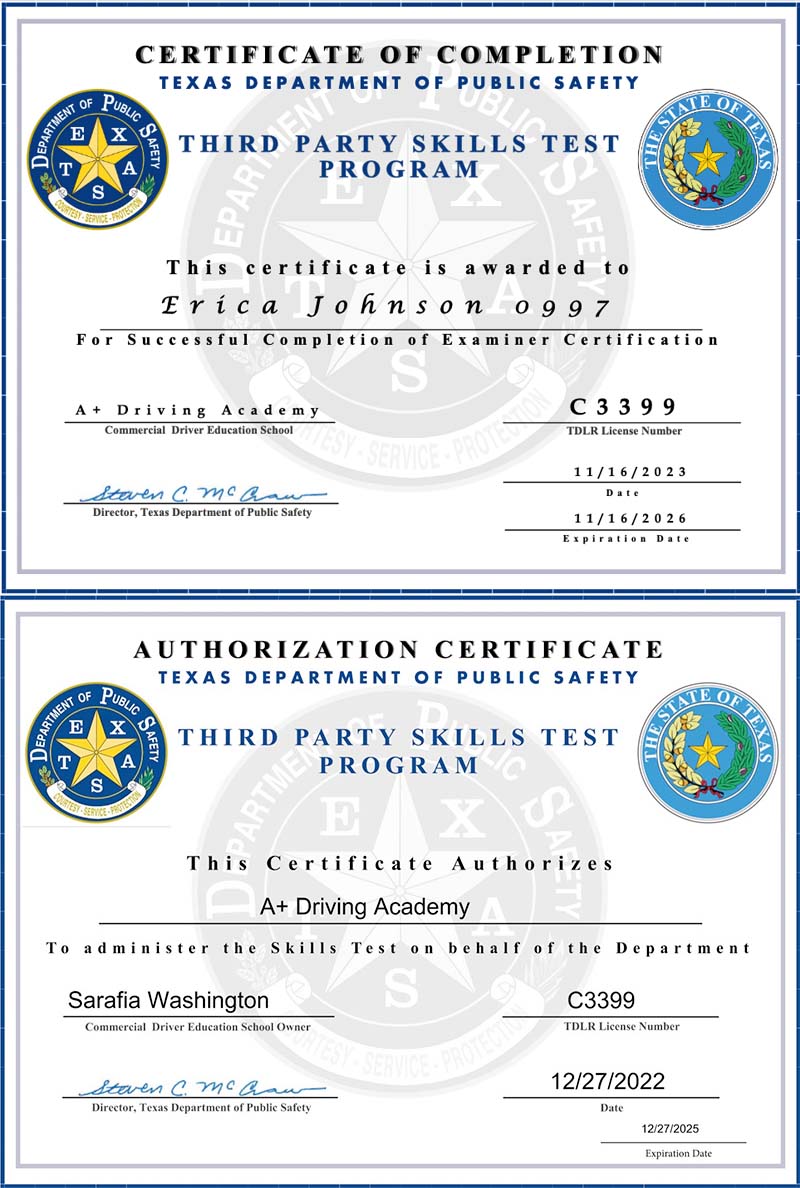 Take your DPS Road Skills Test at A+ Driving Academy.